APIS Integrated Solutions Company
Our model is based on the accomplishment of the payment Solutions
APIS,has been established as Integrated Solutions Company in Egypt Our business model is based on the accomplishment of the payment Solutions in Egypt and Africa. APIS is delivering advanced products, services and business solution for the Automatic Teller machine "ATM", EFTPOS Solutions "Portable Terminal, Mobile Terminal, Android Terminal and MPOS", Kiosks Solutions, RFID Solutions, Software Solutions, Filed Services and Maintenance Solutions to its client in Egypt & Africa. APIS is fostering a corporate culture that provides a dynamic and challenging environment for our employees and attracts and retains creative, practical, and energetic employees who are driven to "make technology a service". APIS is differentiated by providing outstanding services and innovations through leading the market place. It is instrumental to APIS's success the cultivation and maintaining long-term business relationships. APIS will realize its mission by setting the highest standards in service, reliability, safety and cost containment in the industry.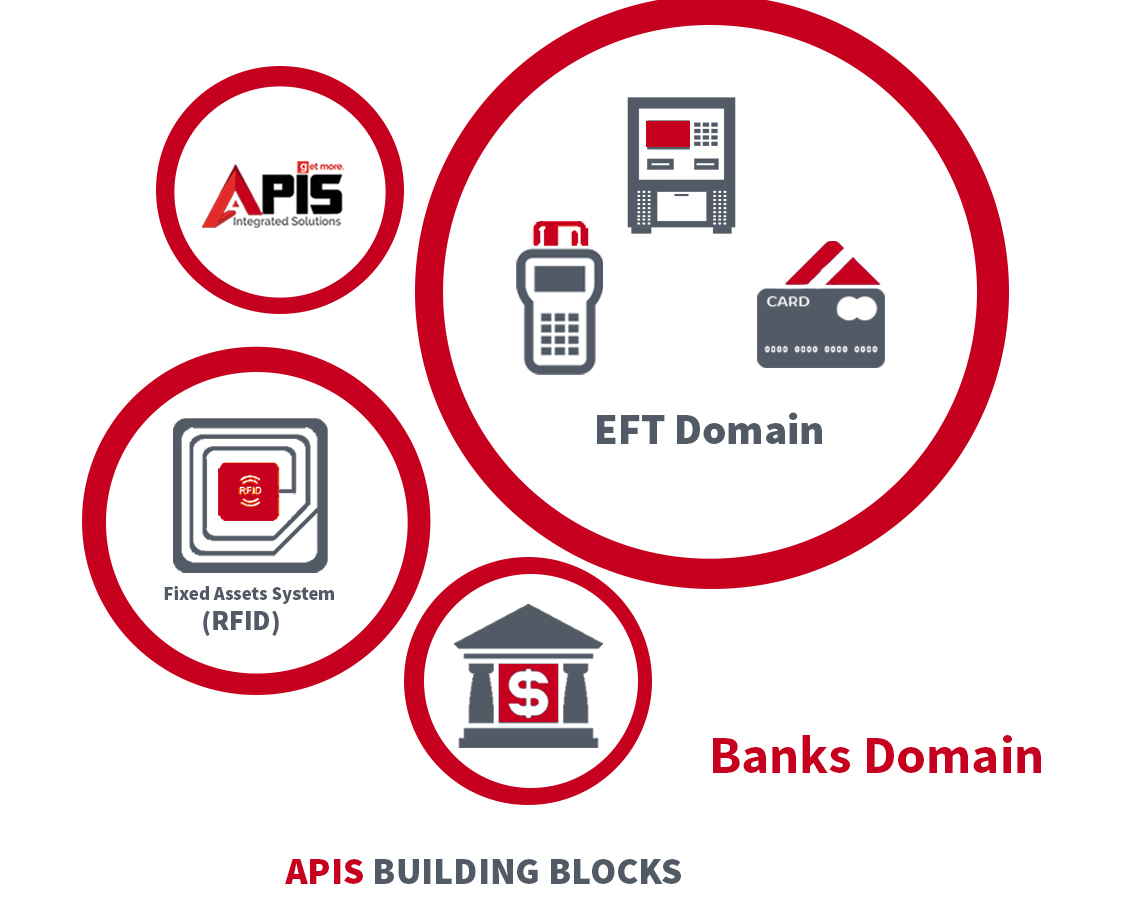 APIS IS NOT

It is not about moving boxes |It is not about shareholders|It is not about ticking boxes|It is not about a onetime sale
APIS IS ABOUT

it is about services |it is about stake holders|it is about SLA|it is about long term relationship

Our

Mission

APIS will deliver operational excellence in every corner of the Company and meet or exceed our commitments to the many customers we serve. All of our long-term strategies and short-term actions will be molded by a set of core values that are shared by each and every member of the team.

Our

Vision

We believe in changing the way people adapts technology, to ease their life by embracing innovation, and recognized as the leading innovative technology and products services provider in Egypt and the region.

Our

Values

A commitment to innovation and excellence & cutomer foucus, TeamWork, Passion